Christmas Trees and Wreaths
Fresh Cut & Shipped Right To Your Door
since 1997
We have Shipped Christmas Trees to customers in over 45 States, including Anheuser Busch in Tampa, Florida and Signet Jewelers in Dallas, Texas!


Welcome to ChristmasTreesNow.com, your source for fresh cut, direct mail order Christmas Trees.

THE BENEFITS OF BUYING FROM US:
Shrink Wrapped... Our fresh cut Christmas trees are shrink wrapped to ensure freshness prior to shipment by FedEx.
Environmentally Friendly... Our Christmas are organically grown in grassy fields that are periodically mowed. We plant two seedlings for every tree harvested.
Recyclable... Real Christmas Trees are organic and recyclable unlike artificial trees which are typically made of plastic and may even contain some lead. Artificial trees do not decompose but contribute to our growing landfill problem.
Connection... When you purchase one of our trees you build a connection with us, the growers, and the soil it is grown in.
Our Mission... We practice sustainable agriculture and grow natural products.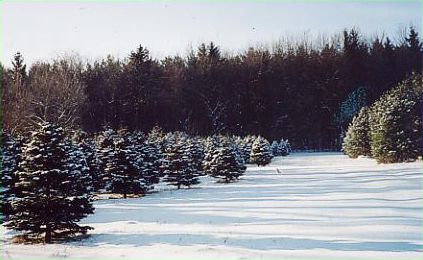 You get everything you want in a fresh Christmas tree or Christmas wreath - moist, fragrant needles, attractive shape and minimal needle drop - all at a great price without the hassle of buying from the local tree lot.


Media Coverage
CHICAGO TRIBUNE - December 8, 2018...
Article by Lauren Zumbach.
"Online Christmas trees: We put sellers (including Amazon) to the test"

BLOOMBERG BUSINESSWEEK - December 10, 2012...
Interview and article.
"These Christmas Trees have Frequent Flyer Miles"

MARTHA STEWART LIVING MAGAZINE - December, 2011...
Referenced in article on pg 114
"O, Which Christmas Tree"



Order yours Today!
Either online or with a toll free call to: 1-877-211-8441




Windblown Tree Plantation
County Hwy D
PO Box 60
Honey Creek, WI 53138
Telephone: 1-877-211-8441
Fax: 1-262-534-2711
E-Mail: raislegw@tds.net

Copyright © Windblown Tree Plantation