Are you looking for a classic Christmas wreath to welcome visitors to your home or business?
Our wreaths are hand crafted from fresh, northern grown, Fraser fir and are decorated with a large velvet bow, red holly berries and three large, white tipped pine cones. This fragrant and colorful wreath is 24" in diameter. It comes wrapped in a plastic sleeve to ensure freshness, which is then enclosed in a heavy duty cardboard box.
The scent of fresh-cut northern evergreens is hard to match anywhere and is something that will communicate the spirit of the holidays to all who pass through your door. It will make a unique gift or decorative element for your home or office!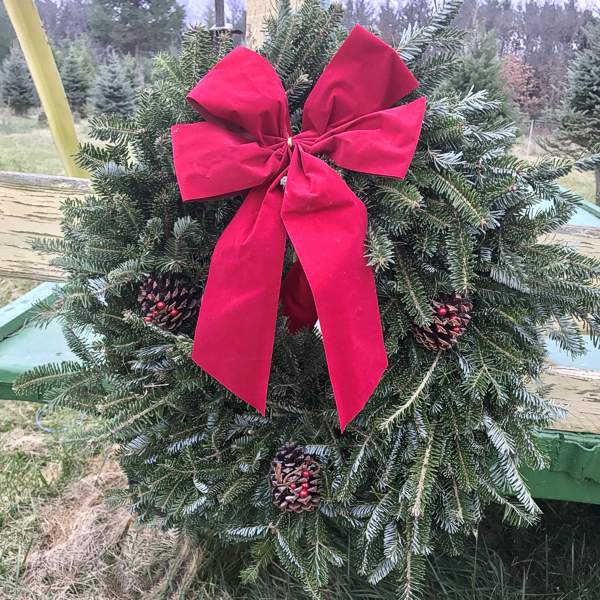 Hand crafted from fresh northern grown Fraser firs, harvested only days before shipping, this fragrant wreath is decorated with a large red velvet bow, red holly berries and white tipped pine cones.
Size: 24" diameter.
A great gift!
$42.00 plus shipping and handling.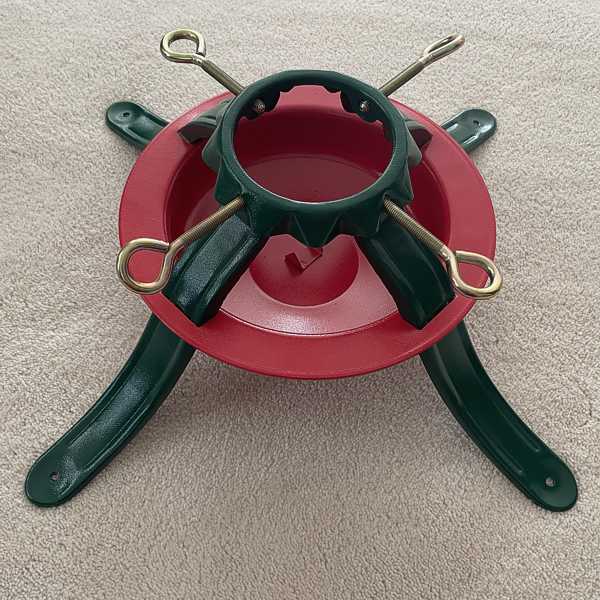 The heavy metal pan holds approximately 1 gallon of water, and has hand screws enabling you to hold the tree straight and secure.
Price: $30.00